Facebook application in mybiOSis
Facebook data integrator
is an application that can be used for facile sharing of images that you have posted in mybiOSis database by including them in your Facebook albums or timeline. This application also allows you to easily import images from your albums to mybiOSis database; of course you would be able to add specific data to your image like placename, date of observation etc. Additionally,
Facebook data integrator
allows you to promote the mybiOSis project by dynamically creating collages of favorite images and posting them as links to your Facebook timeline.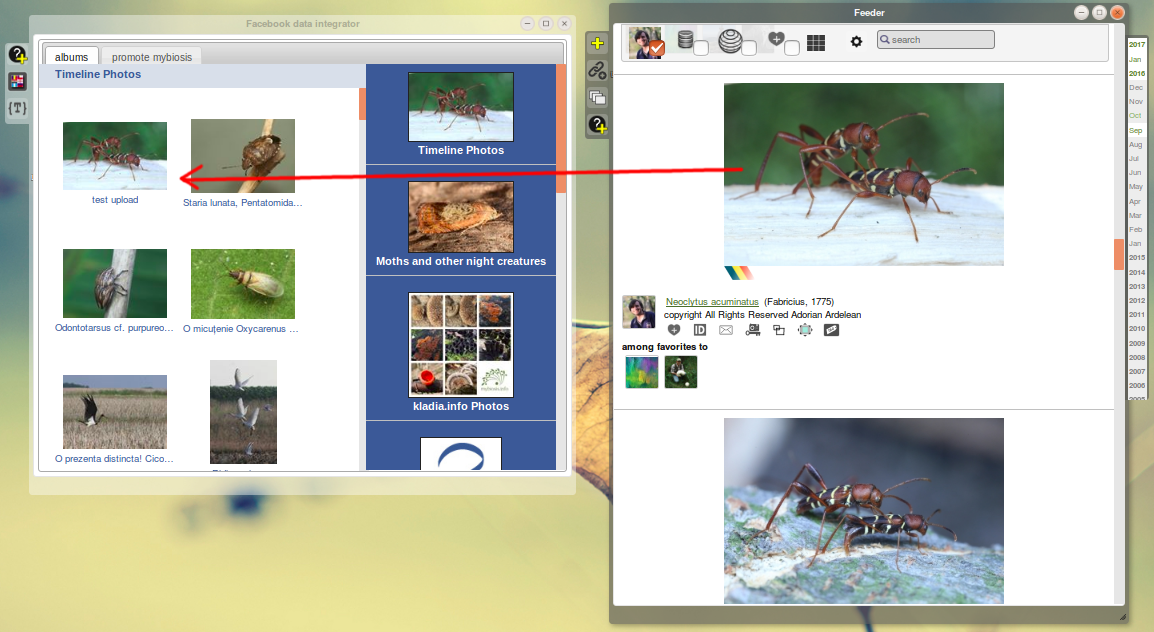 To access
Facebook data integrator
locate the application icon in the Application directory. Click on the Application directory icon in the toolbar of mybiOSis desktop and in the opened panel look for the Facebook icon. Click on the icon to open the application. You may drag it to the vertical menu located on the left side of mybiOSis desktop. This operation would pin the icon to the menu and keep it visible for the next sessions. Click on the help icon from toolbar of
Facebook data integrator
to read about it (
https://kladia.info/klados/klados.php?identifier=doc47).